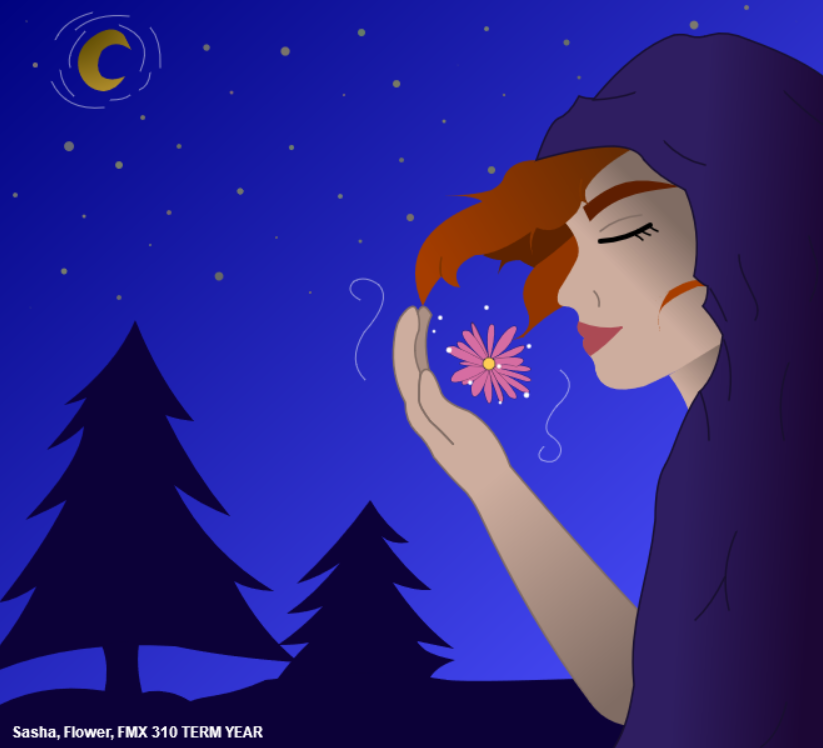 This piece was my first creation using coding in Dreamweaver. The character I used is a wanderer trying to find her place in this world. She is magical and gives life to things that used to be dead, mostly concerning nature.
This piece was inspired by the movie Tangled. The symbol used in the movie was the inspiration for the colors and the sun design. I love the use of the sun in my projects because I also have a tattoo of a sun mandala on my arm as well.
The reason why this creation is called Something is because I was running out of inspiration at this point in the semester. I was trying to find anything to inspire me to finish this project and thankfully I found something.