1.TITLE: Powerpoint
MEDIA: n/a
SOFTWARE: Microsoft Office
SPECIFICATIONS: n/a
CLASS: WRI 220-Writing for Online Audiences
PROFESSOR: David Reamer
SEMESTER/TERM: FA 17′
INSTITUTION: University of Tampa
LINK: n/a
Professor Reamer's class was by far one of the most challenging classes I've taken through the duration of my college tenure. This class was very intense from start to finish, yet i managed a B/C.
For this particular project i worked with a fellow classmate, and explored a social media platform that i wasn't typically associated with. It was good getting insight on essentially what our world will be ran by, not only learning the functions of this particular app.
Doing the project coordination was key in presenting the idea. It was ideal that you and your partner communicate among each other outside of class and rehearse the presentation which was about 5-10 minutes long.
Amazing professors as well, as all of the professor are to an extent. Professor Reamer was great, kind of a sarcastic guy, but in good nature. "He kept it real!" The workload was fairly manageable as well.
///////////////////////////////////////////////////////////////////////////////////////////////////////////////////
2.TITLE: Photo Collage
MEDIA: Images
SOFTWARE: Light Room CC
SPECIFICATIONS: JPEG  & PNG's
CLASS: COM 381 Digital Imaging
PROFESSOR: Selina Roman
SEMESTER / TERM: FA 17′
INSTITUTION: University of Tampa
LINK: n/a
This project was pretty simple, the qualifications were "have fun with your cameras over break.: As you can see, there is an assortment of different photos, from when we went on Thanksgiving break last fall. These are all original images taken by myself and edited in Light Room CC. In love with art i tried to give a good collage of some of the images i captured in different locations.
This class was amazing as well. I learned critical information about what could be my potential career as a free lance photographer. Being in class an developing and understanding the functions of the camera were extremely helpful. As noted in the pics. Having the  correct settings applied, capturing the right angles, and more.
For the most part, editing was pretty simple for these photos. A couple light enhancements, contrast alters, and brightness alterations, a by product of the below: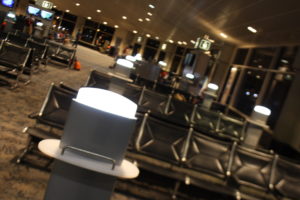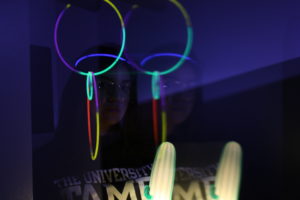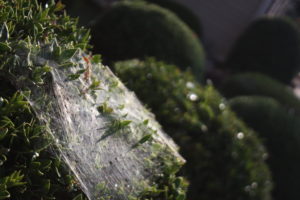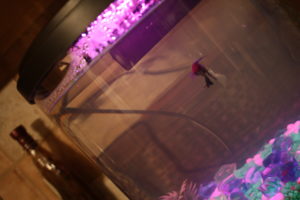 ////////////////////////////////////////////////////////////////////////////////////////////////////////////////////
3.TITLE: ""Pacman 2D-3D Grid Art"
MEDIA: N/a
SOFTWARE: N/a
SPECIFICATIONS: none
CLASS: ART 211 Art & Technology
PROFESSOR: Blanka Roundtree
SEMESTER / TERM: SP 18′
INSTITUTION: University of Tampa
LINK: n/a
Pacman! One of the greatest games known to mankind.
As you can see, this is recreate of the game Pacman. This project was extremely time consuming, but so worth the wait. Noted in the imagery below is a board, what appears to be the famous video game Pacman.
Purchasing numerous art supplies, from a local store named Paper Source, i gathered materials to include glue, glitter, cardboard, adhesive glue, electric tape, and accessories, all in a consensus effort to recreate a childhood favorite. The project itself was individual and very hands on. It took me almost 3 weeks to complete this project in entirety and can notice the width of it even with a scale picture. Everything you see on the board is primarily cardboard, with the exception of the blue electric tape, and the gold confetti pellets.
This class was interesting, the professor was very stern and strict, but for good reasoning. She engaged us all everyday with new art history very effectively and encouraged us to get creative. Her favorite saying was "get creative." The by product…… Well you get the picture?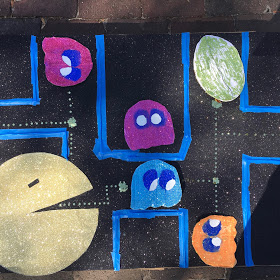 ////////////////////////////////////////////////////////////////////////////////////////////////////////////////////
4.TITLE: "Storyboard"
MEDIA: N/a
SOFTWARE: Final Draft
SPECIFICATIONS: none
CLASS: COM 346  Writing for Interactive Media
PROFESSOR: Ramona Bethke
SEMESTER / TERM: SP 18′
INSTITUTION: University of Tampa
LINK: n/a
At first sight this may look a little confusing. Interestingly, for this project, this is a portion of what the overall thing consisted of. We created a story, more so a fiction story, and developed a story for it. We constructed this to visually represent what we were describing in the story.
This class was amazing in regards to New Media. I learned a completely new software that i was unaware in Final Draft, and became even better at developing plots, and story-lines for great stories.
What you see is a visual representation of the story. A kid who joins the military and ships off to basic training. Initially, it was hard to grasp a visual concept, but after brainstorming frequently, the idea of this appeared and the rest was history. We partook in a lot of writing in this class and the professor was very nice. She was open armed and always kept it real with each and every individual. One of the better professors at UT as well, however i believe she has moved on to another institution.
////////////////////////////////////////////////////////////////////////////////////////////////////////////////////
5.TITLE: "Color Correction"
MEDIA: JPEG & PNG
SOFTWARE: Lightroom CC
SPECIFICATIONS: N/a
CLASS: COM 381 Digital Imaging
PROFESSOR: Selina Roman
SEMESTER / TERM: FA 17′
INSTITUTION: University of Tampa
LINK: n/a
Below you  may notice at first pictures below, however the pictures you see are edited by me. The program i used to color correct and modify, Lightroom. This class was everything and more, so good that i will be taking it again to enjoy the vibes and take in some more camera information before i begin my freelance journey. This is truly my passion contrary to belief and editing and taking these photos were just as fun as the class.
The class is super chill, professor is also one of my favorites. She is very nice and is pretty straight forward and easy going. She is very knowledgeable in her area of expertise and when she teaches you can see.
The art videos and inspiration gives us all as students and young photographers inspiration. Needless to say this was my favorite class at UT because it's what i want to do permanently no matter the circumstance.